When
Sun 6th June 2pm
Sinclair's Gully Winery
Sun 13th June 3:30pm
The Jade
90 mins
La Chanson was originally mounted for the 2014 Cabaret Fringe at the Alliance Francaise d'Adelaide and sold out. It was subsequently commissioned by the Mayor of Unley for Harmony Day celebrations. 
A 75 minute ride through a100 years of recent French culture, featuring 12 songs that in various ways capture the particular ethos of their time. Supplemented by projected images and song subtitles. 
La Chanson sets off with its historical meaning. 
The first musical item dates from 1914, an example of Chanson realiste, performed mainly by women and concerning the lives of Paris' poor and working classes.
The show observes sequential changes in the political and cultural landscape and alludes in passing to events and phenomena such as:
Early 20th century art movements 
the jazz age in Paris 
two World Wars and the Great Depression
iconic singer-songwriter Charles Trenet being tried for Nazi collaboration 
the 1940's Quiet Revolution in Quebec
Belgian Jacques Brel
Edith Piaf
1950s nouvelle vague film-makers and Brigitte Bardot
France's Western world precedence during 1960s in film, fashion, social mores
May '68 Paris riots, war in former colony of Vietnam, Algeria's War of Independence 
musical phenomenon of the Eurovision Song Contest and 60's French pop music ye-ye 
American influence and globalisation challenging France's proud art of savoir vivre
female emancipation
1980s: La Fete de la Musique adopted worldwide, Plastic Bertrand's Ca Plane Pour Moi hit in Australia
Chanteurs sans Frontieres (Singers Without Borders)
Italian actress/model/singer Carla Bruni marrying President of France and continuing her career
La Chanson's content is educationally rich, its flavour light and fun.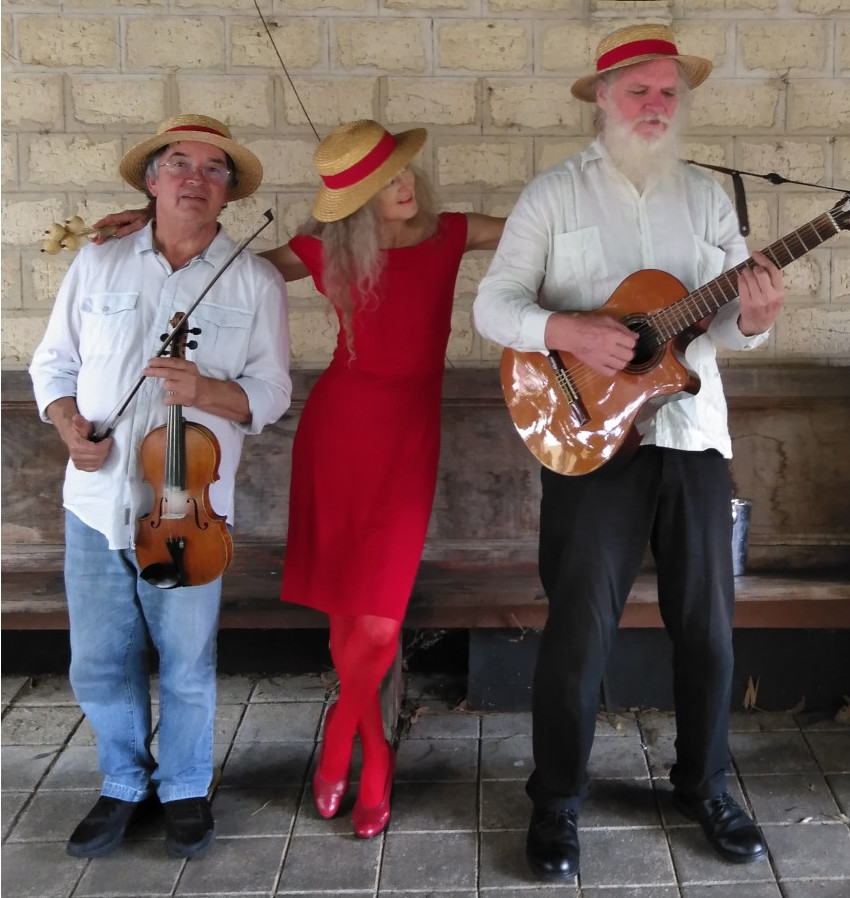 At Sinclair's Gulley Winery